Lenders Love Your Property's Income Stream! Read the national article below to learn how to make a Lender "get in the mood" and feel comfortable offering you to best loan to value ratio available!
Contact me for consulting and real estate/motivational speaking.
Disclaimer: Professor Real Estate® written materials apply generally to real estate subjects and are not intended to apply to specific legal issues.
Copyright © 2012 Suzanne Hollander, Professor Real Estate® The People's Professor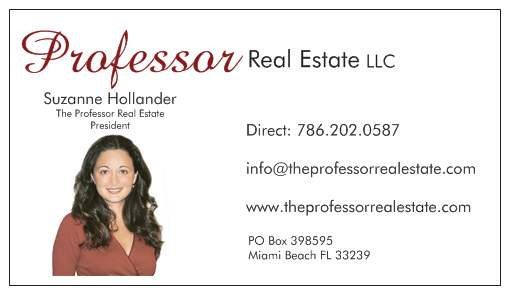 The People's Professor – Professor Real Estate®

Professor Real Estate® Social Media