February 6, 2021
FOR IMMEDIATE RELEASE
Professor Suzanne Hollander, Esq., Professor, Real Estate at Florida International University Joins Coastal Risk's Advisory Board
Professor Suzanne Hollander, Esq., a real estate attorney and speaker on real estate and property rights, has joined the Coastal Risk Advisory Board. Suzanne Hollander is a Professor in Florida International University's Hollo School of Real Estate and is the Program Director of Professional Development for FIU's Office to Advance Women, Equity & Diversity. The U.S. State Department appointed Professor Hollander to its Fulbright Specialist Roster as an Expert in Real Estate. The Commercial Real Estate Women Network awarded Professor Hollander its Global Impact Award for Career Advancement Women in Commercial Real Estate, and Globe Street recognized her as a Woman of Influence in Commercial Real Estate. Currently and over the past decade, Professor Hollander teaches and speaks on the topics of real estate, property rights, housing, infrastructure and urban development to private industry, public entities, and students in the United States and Latin America. Professor Hollander is also the author of the blog www.professorrealestate.com.

According to Coastal Risk CEO Albert Slap: "We are thrilled to add Professor Suzanne Hollander to our esteemed roster of Advisory Board members, who have expertise in such diverse fields as: geographic information systems, climate sciences, meteorology, insurance, real estate, law, engineering, architecture and journalism. With the new RiskFootprint™ Dashboard technology (www.riskfootprint.com), Professor Hollander's strong professional connections in the international and national commercial real estate housing industry and law will help us educate the public and private sector of the value to quantify climate risks to real property."

Professor Hollander added: "I love PropTech! It's the marriage of technology applied to the fundamentals of real estate to help property owners make more informed decisions. An investigation to quantify the dollar amount of the environmental and climate risk is an essential part of due diligence for every party with an interest in real property, including mortgage lenders, property investors (from home buyers to Real Estate Investment Trusts (REITs) owning a portfolio of properties) and governments, as well. I am impressed with Coastal Risk's ability to evaluate over 14 natural hazards and climate change impacts on property. Requirements for Environmental Social Governance (ESG) are growing in the commercial real estate sector, increasing demand for fast, accurate, and affordable risk assessments. I see the added value that Coastal Risk offers to help clients' buildings become safer, more sustainable, and resilient."

According to Mr. Slap: "Achieving a more resilient society will require a new economic paradigm that properly accounts for and prices into investments and lending both property and community-level risks. Professor Hollander's thought leadership in commercial real estate will be extremely useful to the development of this new paradigm." For further information, please contact: Albert J. Slap, President, 844-732-7473, www.riskfootprint.com.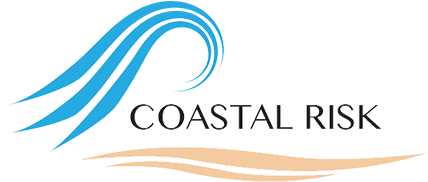 Shared from Coastal Consulting's February 6, 2021 Press Release
Suzanne Hollander is a real estate attorney, speaker, broker, professor and voice for property rights, real estate, housing infrastructure development and women investment advocate. The U.S. Department of State appointed Suzanne to its Fulbright Specialist Roster as an Expert in Real Estate. Commercial Real Estate Women (CREW) Network awarded Suzanne its Global Impact Award for Career Advancement for Women in 2018 and Globestreet recognized her as a Woman of Influence in Commercial Real Estate – Mentor Category 2019.
Nationally, Suzanne is a Board Member of Housing on Merit, a 501(c)(3) Nonprofit organization, committed to preserving and developing affordable housing nationwide, a Board Member of RiskFootprint, a Property-Technology company quantifying environmental/ climate risks for property.
Fluent in Spanish and English, Suzanne is an invited attorney expert delivering speeches and moderating panels to private industry, universities and government entities through the U.S. and Latin America on:
Real estate law, housing/infrastructure development & urban/regional decentralization
Importance of private property rights to wealth creation and promotion of democracy
Strategies to build transparent legal property systems to create efficient markets valuable to attract global allocation of capital
Shopping centers impact on regional economy and social issues
Strategies to advance the careers and education of women in real estate, law, finance
Suzanne's comments on real estate, housing and property rights appear in Spanish, Portuguese and English media, including Wall St. Journal Money Watch, YahooFinance!, The Mortgage Reports, Miami Herald, El Nuevo Herald, The Dallas Morning News, The Palm Beach Post, Wallethub, The Real Deal, Bankrate, Mercado De Dinero USA, GlobeStreet, Scotsman Guide Commercial Real Estate edition, El Monterero, Peru and InfoMoney, Brazil.
Disclaimer: Professor Real Estate® written materials apply generally to real estate subjects and are not intended to apply to specific legal issues.
Copyright 2021 ~ All rights reserved. ~ Professor Real Estate® Suzanne Hollander