*Photo at Top In the photo at top Suzanne Hollander visited Santiago, Chile's Mallplaza Oeste with Mallplaza board member Dafne Gonzalez
By Steve McLinden
Contributor, Commerce + Communities Today ICSC January 23, 2022
U.S. real estate law professor Suzanne Hollander completed a sabbatical visiting more than 70 shopping centers in Brazil, Peru, Argentina, Paraguay and Chile, and what she learned may enlighten U.S. retail real estate owners. At a time when innovative solutions to dire challenges are in great need, she's writing Strategies to Fill your Marketplace During Challenging Times: Case Study Latin America, due out this year.
Hollander's trip to the five countries, which have a combined population of 320 million, took her to visit mall owners and managers, tenant brokers, real estate attorneys, local real estate professors and retail trade associations. The associate teaching professor at Florida International University's Tibor and Sheila Hollo School of Real Estate found that occupancy levels at many Latin American centers were already back to pre-pandemic levels, despite currency fluctuation, high inflation, political uncertainty, the return of socialism and ongoing COVID challenges. The centers accomplished this in part by strengthening their community orientations, something U.S. centers still can learn from, she said.
"One of the biggest lessons from my investigation is the need to creatively rethink mall experiences, property and land use," said Hollander, who has built a unique career with one foot in real estate law and the other in academia. Her experience includes a post as the city of Miami director of real estate and asset management, for which she oversaw a $17.5 billion portfolio from marinas to malls to theaters to office towers, and years as legal adviser to a Swiss real estate family office.
The seeds for Hollander's sabbatical were sown over six years ago, when she spoke at international real estate conferences in Colombia and Peru. Designed to tell Latin American countries what they could learn from U.S. centers, she soon realized the reverse was true: "The U.S. had much to learn from Latin America," said Hollander, who's been named to the U.S. State Department's Fulbright Specialist Roster as a real estate expert.
Among her sabbatical findings: Nothing beats hands-on ownership. Most successful Latin American malls she studied have in-house, family teams recruiting tenants. "That's especially critical in countries such as Argentina, where there are few international brands and retailers," said Hollander. "One of the biggest lessons for the owner is to always be on-site to create a real connection to the community and the tenant. In Latin America, it's in their DNA; they know tenants on a first-name name basis, and they're very close to the mall experience, which helps them make nimble decisions." Hollander often heard this truism: "The cow gets fat when the owner is around." She also noted that Latin America owners demonstrated a far greater capacity to work closely with tenants during hard times like COVID.
She has found many Latin America innovations to be downright inspiring.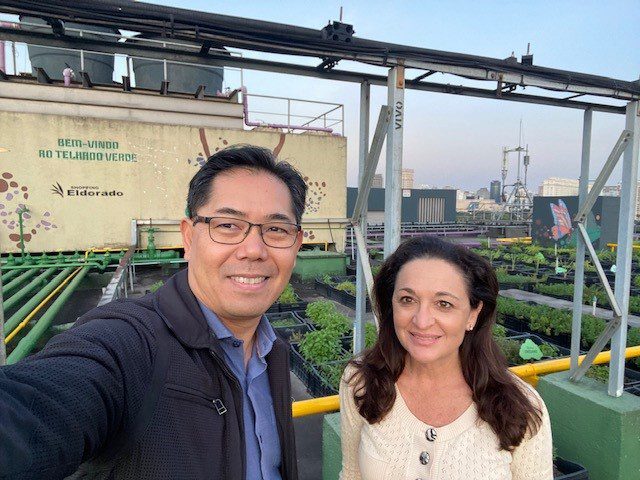 Many Latin America centers have distinct, innovative community features. In Santiago, Chile, the spacious Mallplaza Oeste has a free zoo in an on-site park that also features a play area with a lagoon and pirate ship. It also has a car dealership that flanks its food court and a boulevard singularly dedicated to financial services, Hollander said. "In Peru, a shopping center had an old-style church on-site, offering services." Families who can't afford to fly to Disney World in Orlando are flocking to the Eldorado pop-up Mundo Pixar, an immersive experience between Pixar and Disney Brazil. In Rio de Janeiro, malls were full, clean and air-conditioned and had multiple safe spaces with free Wi-Fi, a welcome respite from the city's overheated and busy streets.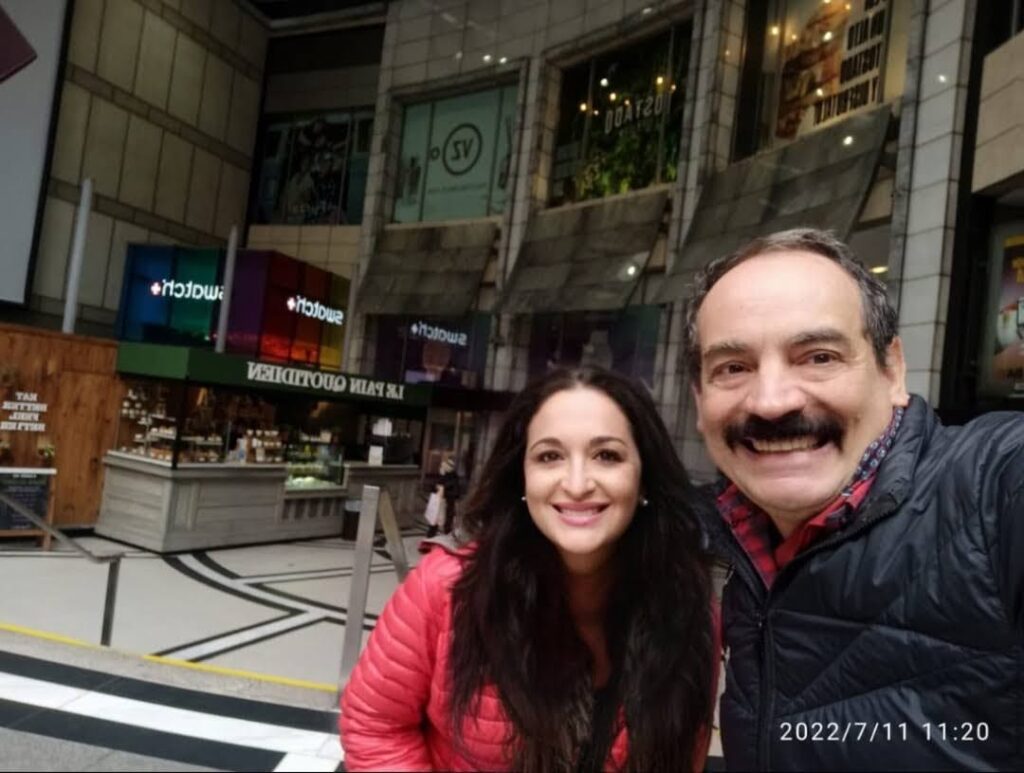 Most mall owners in Latin America have owned their properties for decades, she said. There's no debt or mortgage lending or subsidies available for mall improvements as in the states, she said, so owners must personally invest in their surrounding infrastructure, including roads, electricity, private security and water and sewer. "It's hard to imagine a U.S. mall without a mortgage," Hollander said, "but a corollary of this is that Latin American owners don't have to wait for lender approval to make decisions; they're responsive in real time."
While tourists are important, most Latin American centers cater first to their communities, focusing on the middle class, their largest consuming demographic, Hollander said. Typically, malls are located in dense urban areas, making neighborhood needs paramount. "Malls aren't built in the middle of a field like in the U.S, so they focus mostly on experiences and family connections, not things," she said. "Customers want a punto de encuentro, a meeting point, to have a coffee and be together."
Gasoline in most Latin American countries is prohibitively expensive and logistics and roads are iffy, "so even if you order something online, you're probably going to have problems getting it," Hollander said. In response, centers in Latin America have created ways to blend online orders with pickups at designated locations or lockers. For example, at Chilean retailer/developer Falabella's centers and stores, customers can buy online and pick up at any Falabella-affiliated store, such as Tottus supermarkets and Sodimac home improvement centers.
Other challenges and philosophies vary greatly by country. In Brazil, Chile and Peru, where riots, political unrest and the rise of socialism have become increasingly common and make headline news, she said. "The malls are democracy in action. Everyone, no matter their social or economic class, is welcome. This is not found in other places in these countries." There's an unwritten rule there that the mall is sacrosanct. "Even though it's privately owned space, the mall is considered a respected public space, a safe haven," Hollander said. Centers tend to reinforce this ethic. Peru's Jockey Plaza, for example, has prominent banners saying: "You are a citizen here, and you have rights." A counselor for Falabella in Chile told Hollander that locals consider malls "to be their backyards and want to protect and care for the mall." A professor in Brazil told her malls "are like the beach to the people."
During her trips to more than 20 Argentine malls in such cities as Buenos Aires, Rosario, Cordoba and Mendoza, Hollander witnessed an urgency among consumers to buy, driven by factors not faced in the U.S. "Currency fluctuates daily to unpredictable levels, so people spend the money they have today because they worry it will lose value sitting in their pockets," she said. "If they don't buy the shoes or the washing machine, it may cost 100 times more tomorrow." Store signs typically say: "Ask for the price."
Touring Mendoza's Palmares Open Mall, Hollander began to feel intense symptoms from a severe cold. She told the owner she'd have to leave to seek care, but he'd have none of it. He brought in his own family doctor to examine her in the mall's on-site medical clinic, which treats over 30,000 patients a month with more than 150 doctors, and they continued their tour. "Everything you need to live is there at that mall," Hollander said, "They even have a university on-site."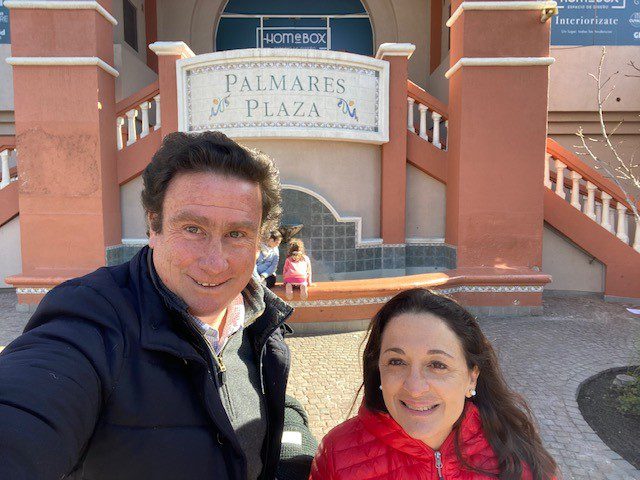 In Paraguay, public transportation is lacking, sidewalks are few and street security is a concern, said Hollander, who visited malls, warehouses and a factory with the family owners of those businesses. However, in contrast to Argentina, international retailers and businesses are coming to Paraguay, even with its relatively small population of 7 million, because the dollar is more prevalently used, taxes are low, the economy is open and the middle class is increasing, Hollander said.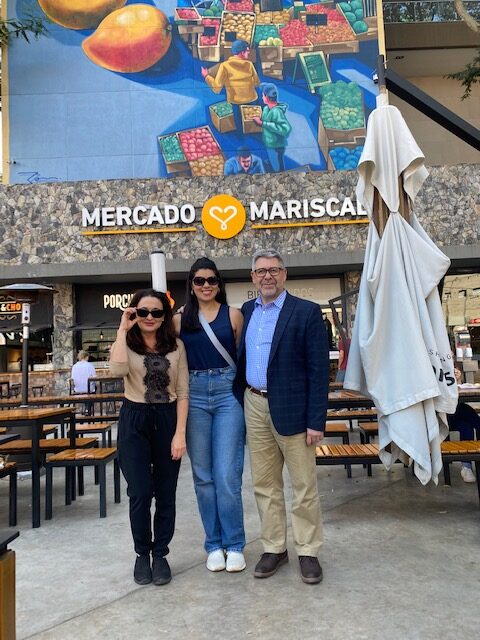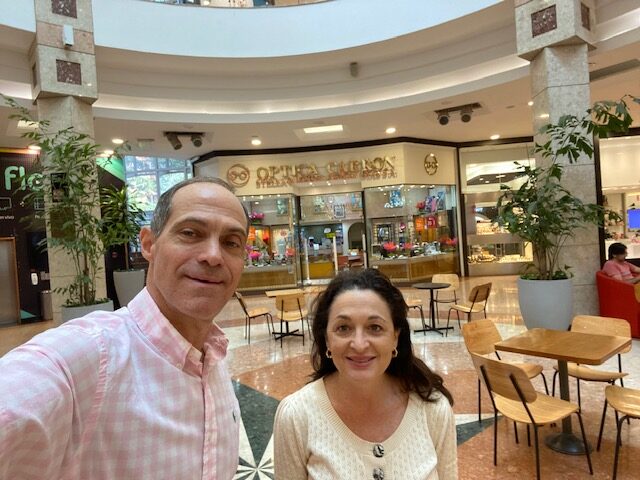 Before her trip, Hollander had studied the impact that Peruvian and Brazilian shopping malls have in boosting local economies and jobs, even where consumers are paid only in cash; don't have credit cards, bank accounts or Wi-Fi; and live in makeshift, untitled homes in neighborhoods with no health or building codes. More than 70% of Peruvians and about 40% of Brazilians live in this "informal economy," Hollander said. "There are no parks, no green areas, no libraries, no internet, and streets are made of sand or dust," she said. "For them, the mall is an oasis." Because so many customers don't have credit cards, "malls figure out ways to issue their own credit or ways to pay other than cash, including telephone apps," she said. Falabella, in fact, is one of the largest issuers of credit cards in Chile and Peru.
U.S. centers can learn much from their counterparts in Latin America, Hollander said, but Latin America itself may be the next investment horizon for global funds if the countries continue to build democracy and transparency in real estate and property rights.
By Steve McLinden
Contributor, Commerce + Communities Today
Disclaimer: Professor Real Estate® written materials apply generally to real estate subjects and are not intended to apply to specific legal issues.
Shared from ICSC January 23, 2023 Article
Copyright 2023 ~ All rights reserved. ~ Professor Real Estate® Suzanne Hollander