Real Estate & Housing touch millions nationally and Professor Real Estate® Suzanne Hollander empowers people to make smarter real estate decisions. For this reason Suzanne Hollander Won Commercial Real Estate Women New Member of the Year. Yup, Professor Real Estate® offers empowerment 'cause many of us got hurt in real estate!
I bet u know somebody who lost a real estate job, is in foreclosure/short sale, has mortgage/rent troubles and doesn't understand the bank documents. I also bet u also know someone who bought a "steal" & is shell-shocked by unforeseen headaches of owning the "steal."
To move the nation ahead, there is much work to be done to educate everyone about how to make smart real estate decisions. A solution is necessary and it's not "one size fits all."
Professor Real Estate® is dedicated to educate/empower people (from renter, to 1st time home buyer to investment property owner) to make smarter decisions every day! (using both tuff-love & gentle-guidance— hey whatever works..we're in a crisis here!)
U can take control! Do it! Learn Something Real Estate!
Tune into Professor Real Estate® to learn a lesson you can apply right now to real life. Lessons like – how to read your lease (yeah I know its long!), how to get a mortgage (lowest rates in yrs!), how to buy your 1st property – how to $ave on prop taxes – how to get your security deposit back– how/when to $martly sell your prop and – is a steal for real?
Contact Professor Real Estate® to Learn Something Real Estate! For real estate education, real estate consulting and positive motivational seminars to get you and your team moving in the right direction!
Hit "Like" Professor
Real Estate® on Facebook!
Disclaimer: Professor Real Estate® written materials apply generally to real estate subjects and are not intended to apply to specific legal issues.
Copyright © 2013 Suzanne Hollander, Professor Real Estate® The People's Professor
The People's Professor – Professor Real Estate®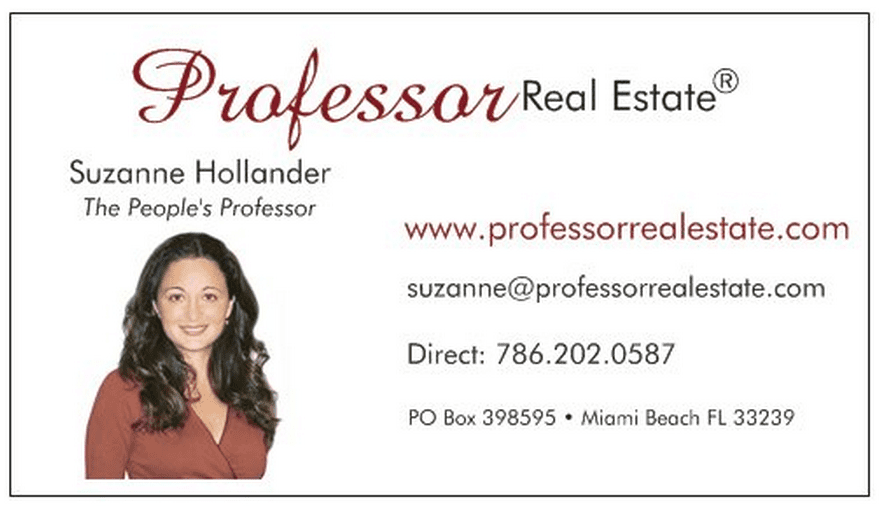 The People's Professor – Professor Real Estate®

Professor Real Estate® Social Media