"How will I choose to spend the years of my life?" I think about Justice Ruth Bader Ginsburg's impact during her 87 years of life and ask myself this question. You, like me, can choose how to make an impact, when to speak up, dissent, stand up and how your actions or inactions will be remembered.

On November 26, 2018, I had the privilege of watching Justice Ginsburg, close up, from my front row seat at the U.S. Supreme Court in Washington, D.C. I was the guest of U.S. Supreme Court Justice Stephen Breyer and was there with my eyes and ears open to hear oral argument on the Apple Inc. vs. Pepper, an "antitrust" class action lawsuit and Nieves vs. Bartlett, a criminal case.

Being a few feet away from Justice Ginsburg during oral argument gave me goosebumps. She is a legend – a legal legend – a pathmaker, a precedent maker, a life-changer, a (s)hero – someone I want to be like. Justice Ginsburg was petite in stature (like me) and strong in intellect. Her soft spoken questions were thoughtful and respected.

Justice Ginsburg's lasting impact was loud. I believe in, and fight for what she fought for: "Women Belong in All Places Decisions are Being Made" – in the court, government, leadership in companies and law firms, corporate boards and academia.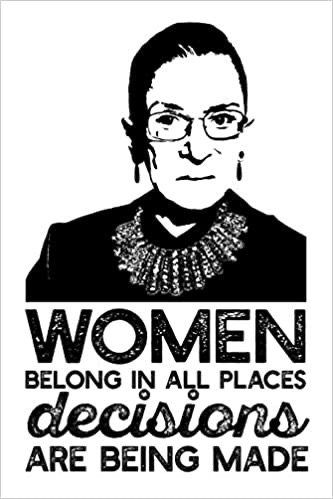 I flew back to Miami bursting to share my U.S. Supreme Court experience with my students, below I share with you what I learned from that day and from Justice Ginsburg what I will always remember.
Moms are Important.
Justice Breyer invited me and a Guest. I chose my Mother; she was the first to graduate from college in her family. Bringing my Mother meant even more when I read that Justice Ginsburg's Mother died before her high school graduation.
Teaching is Powerful. Keep it up if You are a Teacher, Mentor.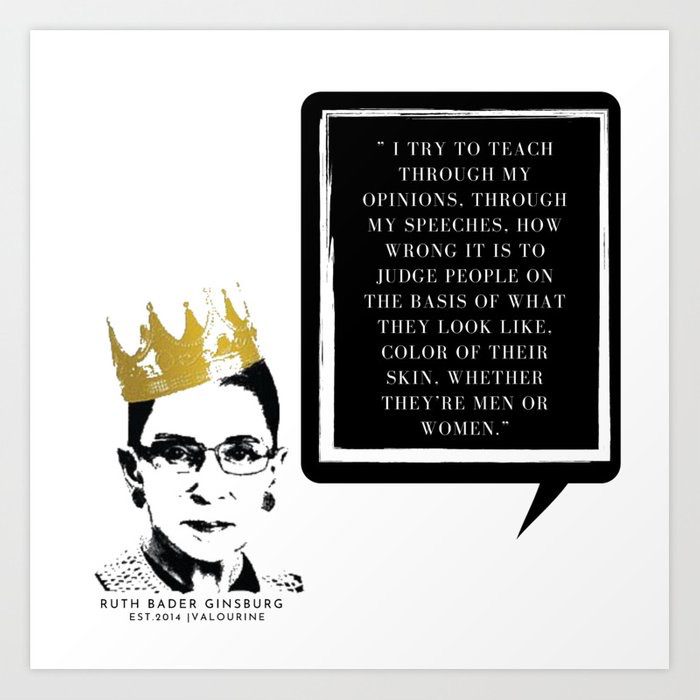 Justice Ginsburg, a Professor herself knew the power of teaching. Teaching it is the way to step by step make someone, even a nation, learn, think and care about an issue and how to help to make change.

As an attorney and law professor for over 10 years, I see the transformative power of teaching. Teaching is the way to plant a seed to make people learn and care about issues and each other, to take a stand and take steps to improve their futures and the futures of others.

Justice Ginsburg also said, "For most girls growing up in the '40s, the most important degree was not your B.A., but your M.R.S" – Women are more empowered now, thanks to Justice Ginsburg, and earning your education is crucial – no one can take it away from you,
No one should be judged on their age, race or gender.
Justice Ginsburg was in her mid-eighties when I visited the U.S Supreme Court. Some people told her she should step down because of her age – she was used to the put downs – for age, for gender etc. For example, Justice Ginsburg was told no one would hire a woman in a law firm and why was she taking a good man's place at Harvard? When she began as a Professor, she was paid less than all male professors in her department, despite her qualifications.

I see unequal treatment of women persist today. Men say these same things to me, my female colleagues and students. To me – why are you taking a good man's place at so and so place, recently a student shared with me that a male Professor told her no one would hire a woman of her age although she graduated with top honors. It is time to stop the stereotypes and start judging on merit. I helped her find a full time job. I vocally work towards equal pay, promotion and opportunity for women.
Being a [S]Hero – is about inspiring, sharing and giving access to opportunity. If you have a special opportunity, like I had that day, share it!
I felt a (S)Hero sharing my experience at the U.S. Supreme Court with my students in Miami and Latin America. For many students, I am the only attorney they have met – for others the first woman attorney and for most the only attorney who has heard oral argument in person at the U.S. Supreme Court. They tell me I inspire them to become attorneys, to get involved with the law and justice and to understand that U.S. Supreme Court decisions impact everyday life and legal rights in the United States.
Spend the years of your life doing something meaningful try, try harder and advocate for what is right and just with integrity.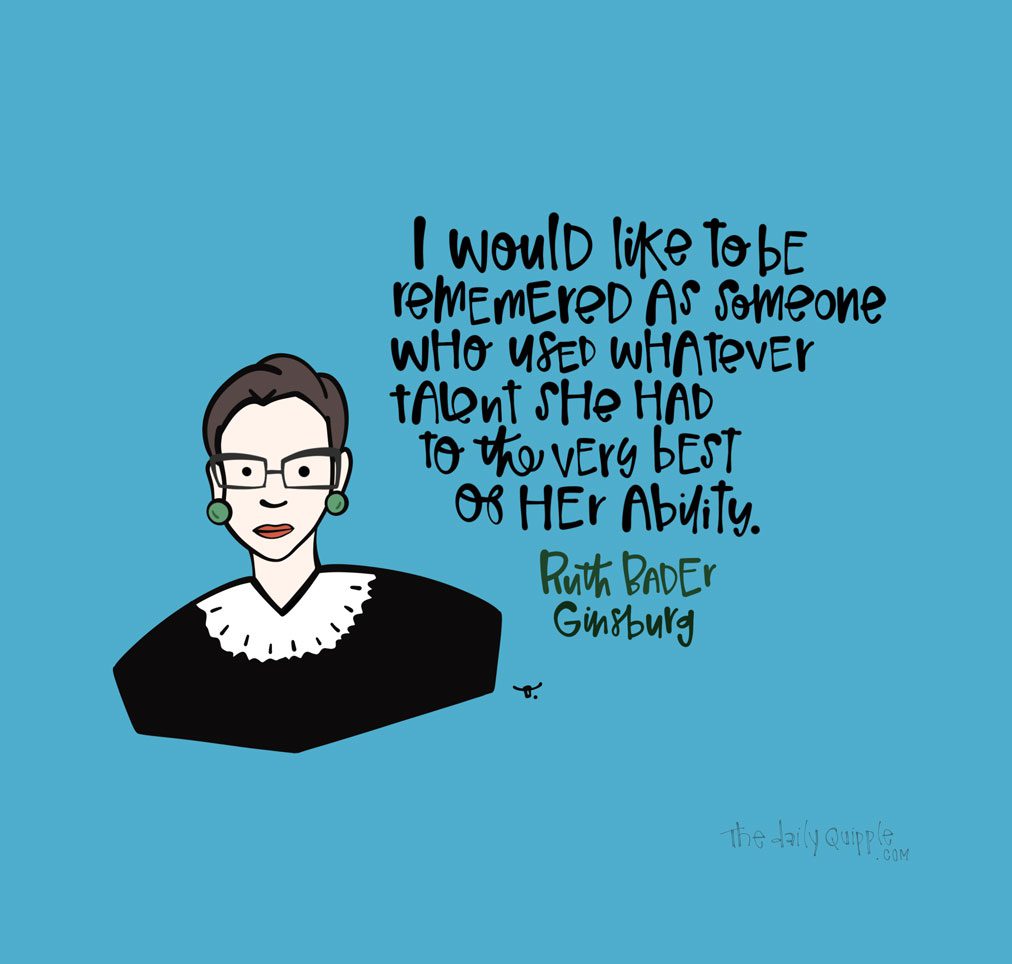 Justice Ginsburg is a role model, a [s]hero to me and so many – in a world where heroes are harder and harder to find.
Disclaimer: Professor Real Estate® written materials apply generally to real estate subjects and are not intended to apply to specific legal issues.
Copyright 2020 ~ All rights reserved. ~ Professor Real Estate® Suzanne Hollander